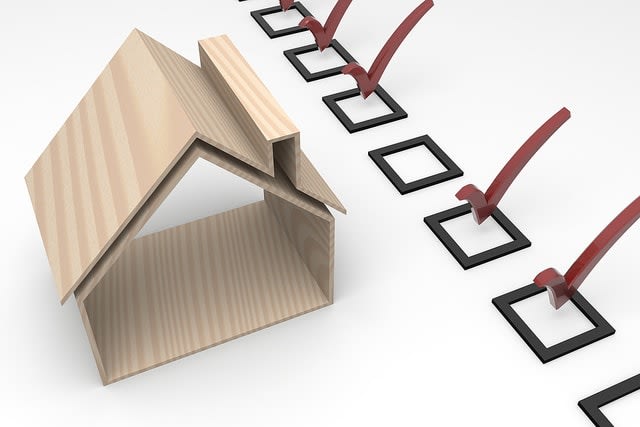 It's Home Inspection Time!
Congratulations, home seller! You have accepted a contract, the buyer has turned in the earnest money (always a good sign!), and the home inspection has been scheduled. Now what? First off, remember that the home inspection (along with the appraisal process) is one of the most stressful parts for a seller. So if you're feeling a little nervous, you're not alone. An inspector's job is to find every last thing "wrong" with the house. So you can bet that tricky lock or leaky faucet will make it on the home inspection checklist.
Perform Your Own Home Inspection First
I encourage my clients to perform their own inspection first — ideally, before even listing the home for sale. Let's say you have an outlet that's never worked properly. Or maybe there's a hornet nest under the eaves outside the garage. When you take care of issues like these on your own (or with the help of a handy relative or neighbor), you can save hundreds of dollars versus putting them off and having the buyer insist that a professional do the work.
Options for Dealing with Home Inspection Problems
Based on my 15+ years of experience, I can tell you there's almost always something that will turn up on the home inspection and that the buyer will ask to have addressed. If my sellers are out of town or just too busy to fix anything, many times we can negotiate a credit with the buyer for them to take care of it after closing. It's important to note, however, that if there are big-ticket items and you as the seller choose not to address them, you will have to disclose those "defects." I find it's better to try to work it out.
Houselogic's Helpful Home Inspection Advice
The National Association of REALTORS® publishes an online resource for consumers called Houselogic. In their recent article "

A Seller's Guide to Navigating the Home Inspection,

" they discuss the most common elements of a home inspection, review which ones will typically require repair or a credit at closing, and provide some tried-and-true tactics for negotiating repairs.
Your Real Estate Agent: Your Guide and Advocate
As always, one of the most important benefits of having a great agent on your side is to help guide you through this process so it's as easy on your psyche as it is on your wallet. If you are looking to sell (or buy) a home in Aurora, Colorado or the greater Denver metro area, I'd love to help you! Please get in touch by email (

[email protected]

) or phone ( (303) 204-6494 ).
This is Part 6 of a 7-part series on selling your home. Previous articles in this series include:
Part 1: What's the Right Listing Price for My Home?
Part 3: Open the Door to Buyers with a Successful Open House
Part 4: There's an Offer on My Home. That's Great! Or is It?
SHARE THIS STORY