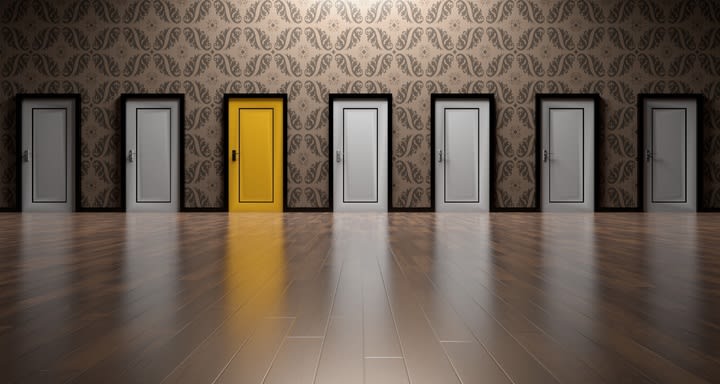 Selling your home in the Denver metro real estate market?
Chances are, you'll have to examine your priorities when
faced with offers, counteroffers, and bidding wars.
That "Seller's Market" You've Heard About? I Have Some News
You've worked hard, put in some good old-fashioned elbow grease to get your house in top shape, and now it's time to go on the market.
In the Denver metro real estate market right now, you may NOT get an offer the first weekend. Say what? It's true and depends to a great degree on your listing price. This is a tough adjustment for Denver area sellers, I know. In the not-so-distant past, it's been typical to get 10 offers for $50,000 above asking. Now, it feels as if all the buyers have gone away.
They haven't, of course. The overall market remains strong with less than six weeks of inventory. If your house is priced right (see "What's the Right Listing Price for My Home?") and shows well (see "Does Staging Matter? You Bet Your Bottom Dollar!"), you're almost guaranteed a quick offer.
Hold on to your hat, though…that offer is likely to be at or *below* your asking price, especially if your home is in the $500k+ price range. The under-$350k range is still a very competitive market.
Advice for Sellers When Offers Come In
It's all about priorities. Both you and your agent should clearly understand your reasons for selling. So make sure you're upfront with your agent so they can help you make tough decisions in times of emotional chaos. Is money the be-all, end-all for you? Or do you need to get your house sold in time to buy the next one? Are there certain circumstances where you'd be willing to look at contingent offers? Knowing up front what you can tolerate will help negotiations go smoothly.
Be prepared to go back and forth with the buyer…and never forget that the person who can truly walk away from the deal is always the one who will have the upper hand.
One thing I will caution you about. After 15 years in the business, I've found that the first offer is usually the best offer. So if you're hoping to hold out for something better, that *usually* doesn't happen. You're generally better off trying to work with the buyer you have instead of waiting for a buyer who may never materialize.
Potential Negotiation Tactics
This article from Houselogic — "
Your Guide to Negotiating an Offer
" — details five negotiation tactics you may want to consider. Discuss them with your agent to ensure you're on the same page and are working toward the same goal.
Looking to buy or sell a home? I'd love to put my 15+ years of experience to work to help you meet your goals. Contact me at

(303) 204-6494

or

[email protected]

.
SHARE THIS STORY